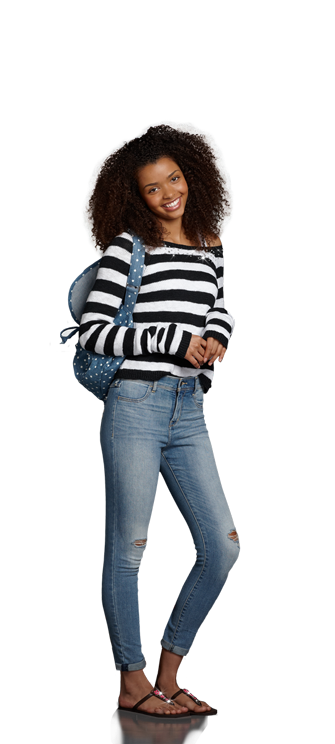 so perf
upgrade your regular cut-off shorts with summer-ready floral details. then tuck in a tank with jewel embellishments for a pretty look. slide into flip flops with sparkling straps and add a quick spritz of prepped & classic body mist to finish.
Get this look below
supersoft, pretty shine collar with jewel embellishments, cutout back with button closure at neckline, moose embroidery near hem, easy fit, imported


Store Item

237-372-0248-011

Web Item

53381
Add To Wish List
clara top
$44.50
Email A Friend
Supersoft, all-over floral pattern, crossback straps, scalloped trims, logo tab at back, Imported

82% nylon / 18% elastane
Store Item

208-80-0003-001

Web Item

52450
Add To Wish List
lucy cropped layer cami
$24.50
$15
Email A Friend
high rise waist, hand-done destruction, pretty floral details at left pocket, frayed hems, moose embroidery at right coin pocket, iconic back pocket stitching, vintage abercrombie wash, short short fit, imported

100% cotton
Store Item

249-367-0057-023

Web Item

50651
Add To Wish List
a&f high rise shorts
Shown InDestoyed Medium Wash
$44.50
$22.25
Email A Friend
faux leather footbed with logo embossed heel, braided genuine leather upper, logo engrave metal charm, classic fit, imported
Store Item

254-213-0172-040

Web Item

49631
Add To Wish List
braided flip flops
$24.50
Email A Friend
crisp pineapple and mango sorbet pair perfectly with peony, honeysuckle, and freesia for a fruity, floral scent.

body mist can only ship to some countries.

shipments in the US must be standard delivery.
Store Item

263-183-0002-007

Web Item

52119
Add To Wish List
prepped & classic body mist
$10
2 FOR $16
Email A Friend